Book Your Tour Packages Now!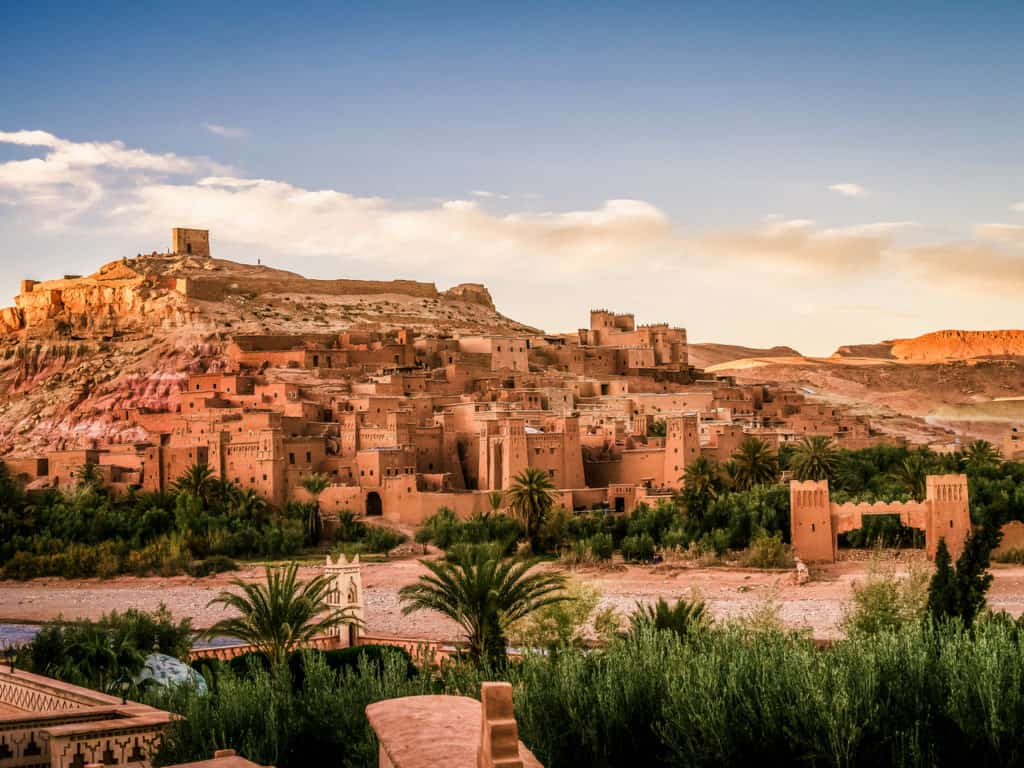 One of the most daily tours from Marrakech is an authentic trip to Zagora to ride a camel and sleep in the berber tent. If your trip to Marrakech is not a short weekend break, there is nothing more authentic than to do than 2 days excursion to the Zagora desert from Marrakech which includes a visit to the authentic Kasbah of Ait Ben-haddou.

Acommodation We offer two different types of camp, standard and superior. In addition to greater overall comfort, the superior features showers, while the standard does not.
DAY 1: AIT BEN HADDOU - DRAA VALLEY - ZAGORA:
We leave Marrakech at 8am to Zagora. On the way we will pass through of Tizi-N-Tichka pass , a road that crosses the High Atlas at 2260 meters in height and we will see several Berber villages. After a brief visit to the Kasbah Ait Ben Haddou, we continue Zagora, we cross the Anti-Altas and see the Berber village of Agdez, the Valley of Draâ and its palm groves, the last glimpse of vegetation before entering the desert.We arrive in Zagora long enough to ride a camel and enjoy the sunset in the desert. After a traditional dinner, we will spend the night in an authentic Berber desert camp.
DAY 2: ZAGORA - DRAÂ VALLEY - OUARZAZATE:
At this day we will have to get up early to enjoy an memorable event: sunrise in the desert. After sunrise and a good berber breakfast, we ride back to Zagora by camel to go on the excursion.Once again we will cross the Draâ and Agdez Valley to reach Ouarzazate, where we will visit Taourirt's Kasbah.In the afternoon, we set off to Marrakech. You can eat in Ouarzazate or by the way.
We arrive in Marrakech between 18:00 and 19:00.