Book Your Tour Packages Now!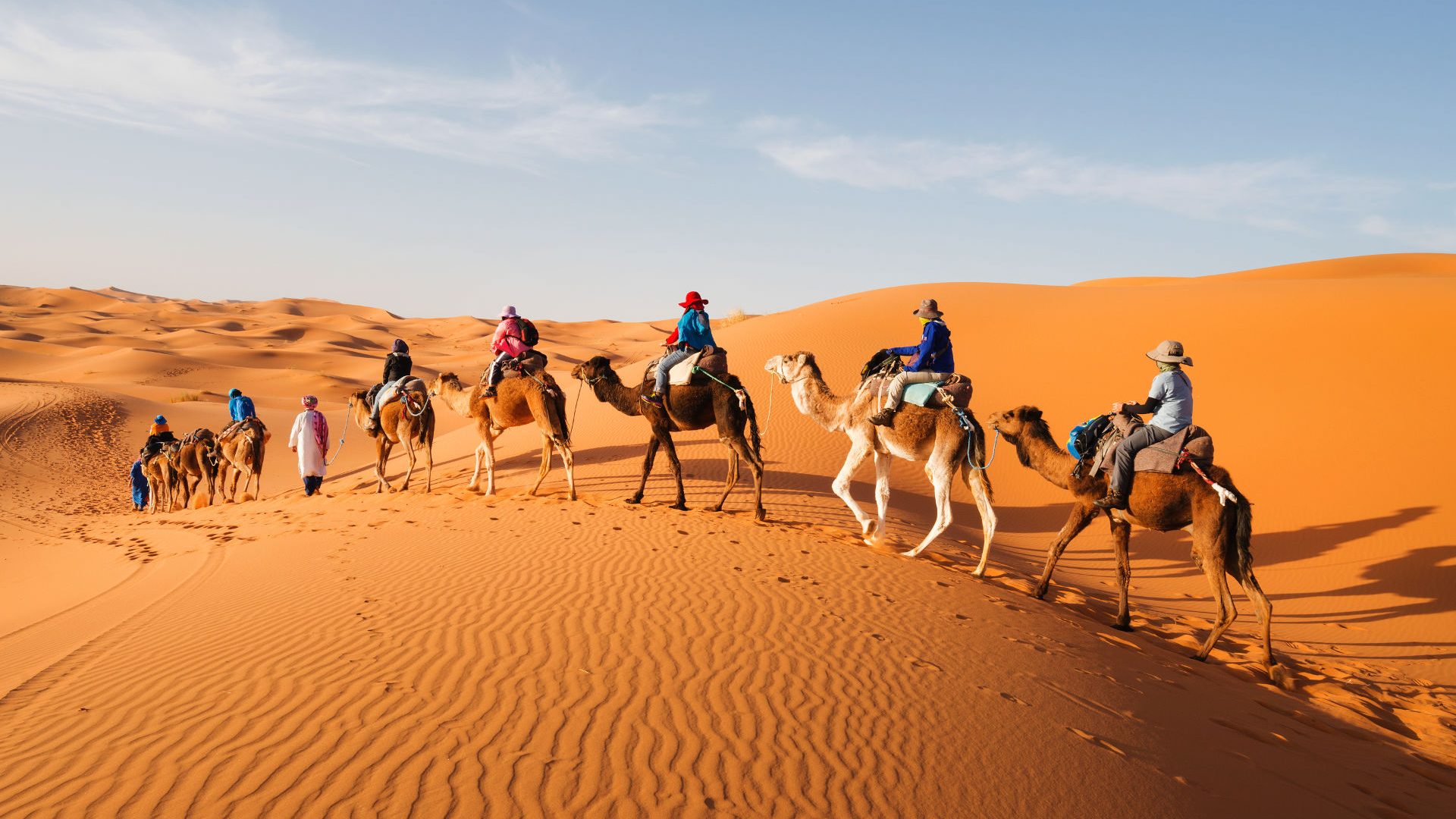 Marrakech camel excursions by the kingdom in the Palmeral. The palm grove, a natural park, which surrounds the city of Marrakech, with 14,000 hectares and over one hundred thousand palms, is the perfect excursion for a pleasant ride in a over a dromedary, donkey, quad or buggy. Palm grove is irrigated by the "khettaras" ingenious system of underground canals fed by the water tables. On this tour you can enjoy a donkey ride, quads and dromedary, customers decide. The excursion lasts for half a day.

We will begin our journey by going up to the camels to embark on our journey through the palm grove of Marrakech as authentic Tuaregs. Before starting the walk, we will dress with the traditional Jelabas of the local, to cover us from the sun and to add even more authenticity to our trip through the palm groves.

During the trip, we will have the opportunity to immerse ourselves in one of the most peculiar areas of Morocco, with more than 100,000 palm trees surrounded by an extensive desert. We will discover local villages, we will know how the population lives in the rural areas and we will travel to the past when traveling the same ways that the caravans traced for centuries.

Once on the camels we will have the opportunity to enjoy a unique perspective of the palm grove of Marrakech that will make this trip an unforgettable trip. Except that you are going to make a trip to the desert, in which case you will camel to get to the camp, the easiest way is to visit the palm grove of Marrakech, as it is also a beautiful place.

If you do not want to complicate, in Marrakech Travel you can book a camel tour with guide in English, which includes pick up and transfer back to the riad or hotel, for only 25€ per person.

There aree three daily derpatures for this excursionss one in the morning, one in the afternoon and the third is meant to make you enjoy a sun ser over a camel in Marrakech plam groves.