Book Your Tour Packages Now!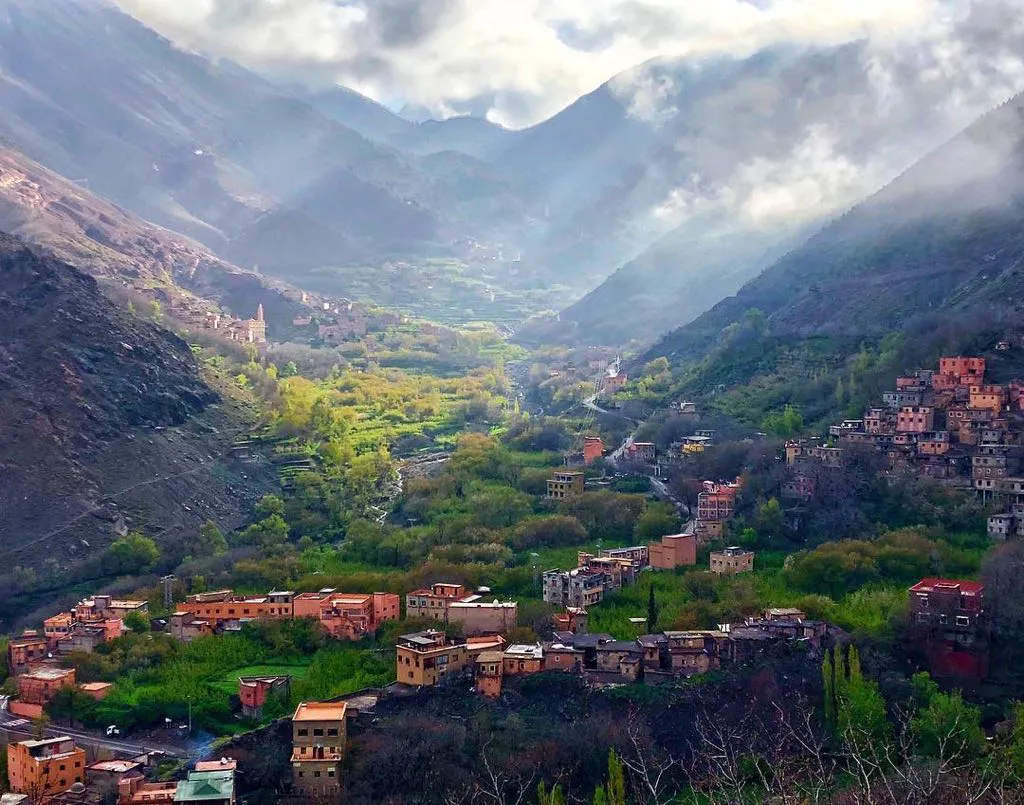 Excursion to the Ouzoud waterfalls from Marrakech. They are the largest and most impressive waterfalls in North Africa. They have height of 110 meters and are located in the province of Tanaghmeilt, 150 kilometers from Marrakech. They are simply magical and could be seen all over the yaer.

Early departure from Marrakech to the natural bridge of Imi Nifri where we pause to enjoy the views. After reaching Tanannt, a village perched on top of a hill, we see an exceptional panorama on the Jbel Ghat and Jbel Azoukri, especially when the Atlas crest is covered with snow in winter. After Tanannt, we will drive through the village of Ouzoud. Ouzoud means the act of grinding seed. Around the area where the waterfalls are, there are alot of traditional mills and some traditional place where they squeeze olives in order to make olive oil.

The waterfalls are joined by the Oued del Abi canyon. A winding path between olive trees takes you to the foot of the waterfall, where we will take a look at the wild monkeys.The walk through the waterfalls is very beautiful, you can surround the waterfalls on both sides while you see the vegetation and wildlife, in fact, it is quite common to see monkeys. You can swim at the bottom of the waterfalls or you can have a boat tour at the waterfalls to enjoy a view of the waterfalls.

Once you reach the waterfalls of Ouzoud, you have free time to explore the area, enjoying the local flora and fauna (it is usual to find small monkeys) and eat in the beach bars with a scenic view over the 110 meters of waterfall .If you are hot and you are brave enough, you can take the opportunity to swim in the river, you will not be the only ones. We are expected to comeback from the waterfalls around 06 :00 pm.