Book Your Tour Packages Now!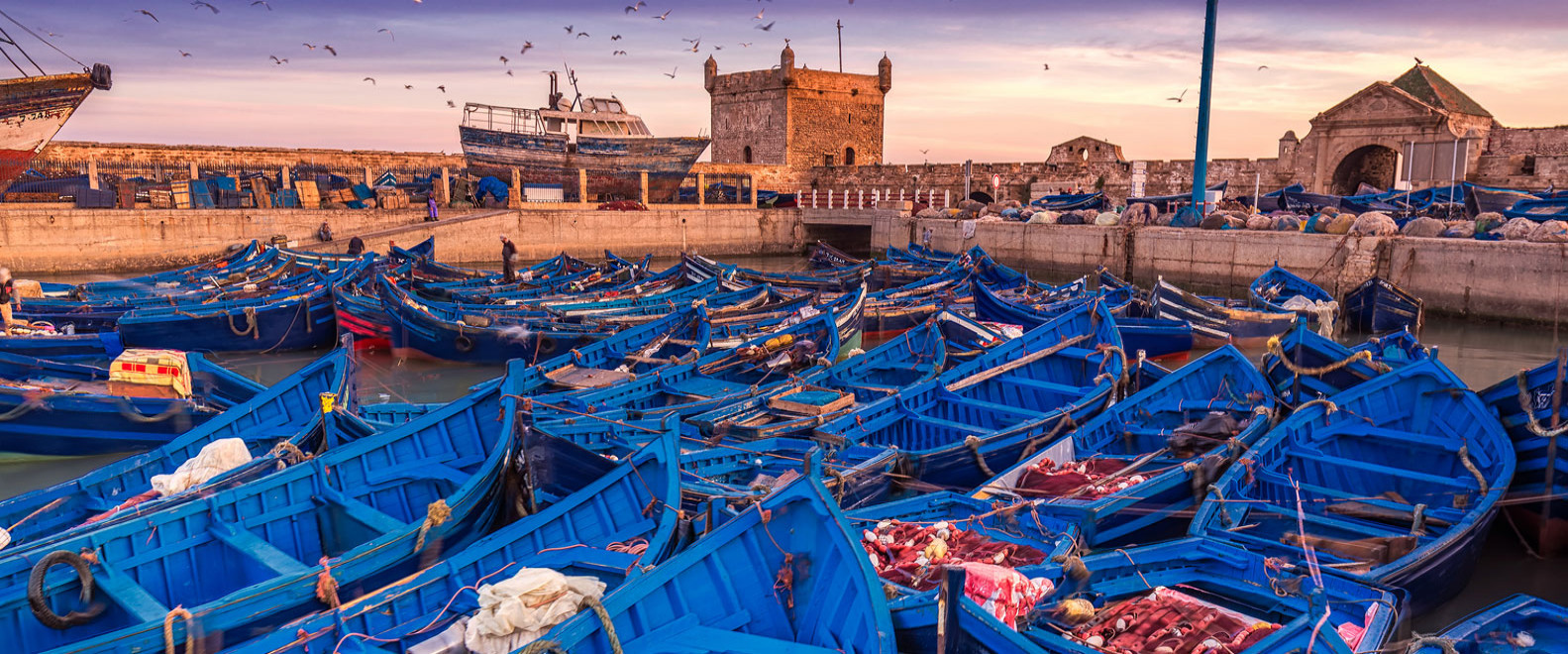 Essaouira is, a small fortified town on the shores by the Atlantic ocean, at 180 kilometers to west of Marrakech. It is a less touristic place where people are kinder and not overwhelmed at the time of shopping. Essaouira was declared as World Heritage Site in 2001 and traditionally has received names The pear of the Atlantic or historically know as Mogador.

Essaoiura was created bu the portoguesse on 14th century as a rest for the royal ships of Portugal. Later people of Essaouira started to major in making silver. Now, they are one of the main fishermen of Morocco, miss not the chance to see and visit Essaouira's port.
1. From Marrakech, We start our excursion at 8:00 am to head for Essaouira, The Pearl of the Atlantic.
During the way there are three pauses. First to see the Argan groves and the flying goats. Second, to see the international laboratory where they work on Argan oil. The last stop is at Essaouira's scenic view spot where you can see the smallest city of Morocco. And then, we reach this walled city after 3 hours drive. During the day, we will enjoy the unique beauty that Essaouira offers us, a paradise for surf lovers and an inspiring spot for many artists.

Inside the city of Essaouira, we are going to visit the port of the city. The Ramparts of the city where we can see the Jewish symetry and Arab symetry. A walk inside the small lanes of Essaouira is included to see the Jewish quarter, Arab quarted and Berber Markes of silver and fibre. Finally you will have a free time to walk at the coast ot enjoy the view of the Atlantic ocean.

In Essaouir do not miss to have a dish of fresh fish at any of the great restaurant with a scenic view over the Atlantic Ocean.
2. To end up our full day excursion at Essaouira we will safely and smoothely drive back to Marrakech to arrive around 06 pm.